Have you been tuning in to the weekly Metafora guest appearances on FreightWaves Now?
Our SMEs share the spotlight with FreightWaves NOW hosts to discuss important, trending, and timeless topics in the transportation, logistics, and freight space. While we encourage you to catch each segment live, we're rounding up a few recent spots here so you can binge watch as you please!
How to Avoid Common Issues in the T&L M&A Lifecycle

Robert Bain, Metafora Industry Consultant, joined the show to chat about the importance of having experts that help you build your inorganic growth strategy.
Typically, consultants adopt a three-step process for finding suitable partners, including identifying targets, target sourcing, and readiness evaluation. The goal is to find a shortlist of suitable partners within the transportation and logistics space who are ready to work with you and fulfill your operational needs.
The Foundation of Quality Culture

Maggie Domondon, Metafora's VP of People, joined the show to chat about company culture. She had the opportunity to help with the cultural revolution from its beginning stages. What were some of the most important steps Maggie took to lead that?
Creating values

Believe in team and leadership

Celebrate based on values recognized!

Peter Rentschler, Metafora CEO, chats with the hosts about quantifying the ROI of a strong company culture. Culture more than pizza parties and happy hours. Culture is about how your people feel about working there. It's the shared values and mindset. You can measure both quantitative and qualitative indicators to assess your company culture. For example:
Employee Net Promoter Score: How likely are you to recommend this company as a great place to work?

Retention: Are your employees staying with your company?

Referrals: What percentage of your new hires are coming in from referrals?

Customer Service: A happy, healthy culture breeds productivity and quality.
The Changing Nature of RFPs

Rush Feldhacker, Metafora Industry Consultant, chats with the hosts about The Changing Nature of RFPs. He speaks about some of the challenges with the current RFP process, and how he predicts a shift to a shorter bid cycle.
For both the shipper and the broker or carrier the time and resources that go into performing an RFP are high, but there are a lot more RFP tools and solutions available than there have been in the past.
Digital Freight Brokering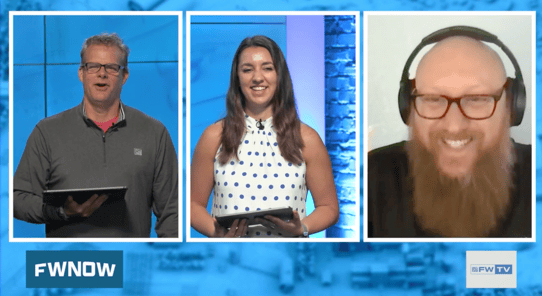 Ryan Schreiber, Metafora VP of Industry and Growth, joined the show to chat about Digital Freight Brokering as a digital platform or tool that matches shippers to transportation providers.
Truck drivers can manage freight opportunities based on real-time availability as well as digital technology optimizes their delivery routes and maximizes utilization.
The Value of Outside Help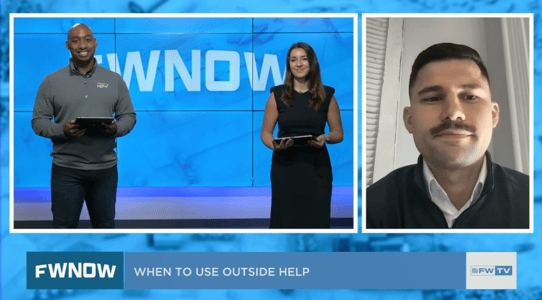 Nicholas Oliver, Metafora Senior Consultant, chats with the hosts about numerous reasons why a company may want to consider utilizing outside help: such as staff augmentation, providing objectivity, and initiating change.
Outside help will take some time to learn about a client's business to understand what pain points they are trying to solve or aspirations that they are trying to achieve. Save time by partnering with a consultancy that knows your industry well and can jump right into learning the specifics of your business and goals.
Advising the Owner/ Operator or Small Fleet in a Freight Recession
Peter Rentschler, Metafora CEO joins the FreightWaves Roundtable Discussion with Kary Jablonski of Trucker Tools to share advice on how to survive a freight recession. What were their main tips?
Get scrappy!

Communication: Have honest conversations with your partners and your customers. Understand what is profitable business for you and be able to communicate that to your customers.

Be easy to work with! Create a frictionless experience for your customers.
Watch the full roundtable discussion with Peter and Kary here.
The Growing Need for Engineers in Freight Tech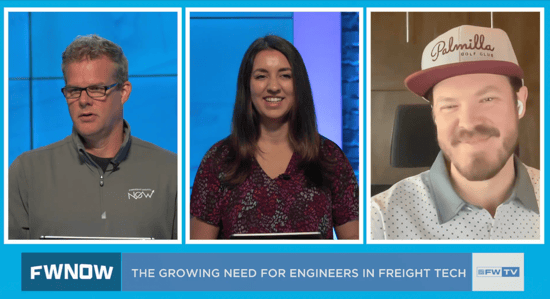 Joel Bennett, Metafora's Director of Product Management, joined the show to chat about how things like M&A, a rapidly changing competitive landscape, and worthwhile efforts to modernize tech and solve the problems posed by legacy tech in freight companies are contributing to a growing need for software engineers in our industry.
Watch Joel's Segment about The Growing Need for Software Engineers in Freight Tech here.
Catch Metafora subject matter experts and industry leaders on FreightWaves NOW on FreightWaves TV each week!