An economic downfall is bound to concern any business owner. Not only is your business on the line, but the livelihood of all of your employees is too. However, if you operate in the transportation and logistics industry, you could have less reason to worry compared to many other industries.
Companies within our industry often tend to fare better than others during a recession or other difficult economic circumstances.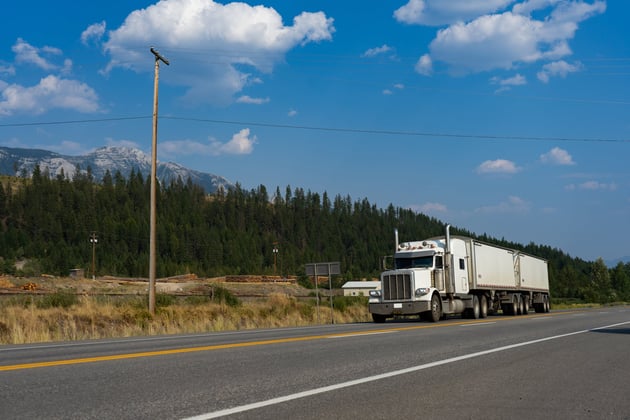 Businesses in transportation and logistics need the right strategy in order to work through a recession in the right way. Although the temptation might be to cut back and spend as little as possible, this is the wrong way to approach things.
Continuing to invest in the development and growth of your business could give you an advantage over competitors who are pulling back.
Making the right decisions in tough times can be difficult, but there are some key choices transportation and logistics companies can make to do the right thing. Keep reading to learn more!
Keep Investing in Tech that Makes Sense for Your Business
It's important to keep moving your business forward when the economy takes a downturn. If you stop investing in the right tech, it could mean that your business falls behind and is later left struggling to catch up. You might think that there are more important things to focus on, but investing in technology keeps your business relevant and helps differentiate from the competition.
During the COVID-19 pandemic, many logistics and transportation businesses have placed their focus on technology and assets. Technology has become more and more important in helping to improve efficiency and reduce costs, meaning that tech investment could save your company money when it matters most. At Metafora, we recommend investing in digital and AI, as well as essential cybersecurity to protect technological investments.

According to a 2010 review of how companies fared during a recession, those that balanced cutting costs with investing in growth had the greatest chance of survival.


Investing in marketing, R&D, and new assets gave the best chance of pulling ahead of competitors. A survey from Aon showed that maintaining or increasing revenue was the third most important reshaping strategy during the pandemic, including spending on technology. Moving from manual to digital helps businesses to meet the needs of e-commerce.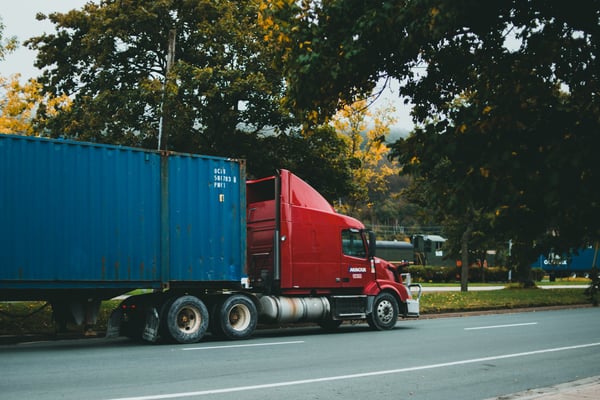 Focus on People
People, your employees, are often what matters most when it comes to not just surviving but having a chance at thriving during a recession. If you hold back on hiring the people you need or on providing essential training to your staff, it will negatively impact your business. You might think that you're saving money, but it could lead to greater struggles that cost you way more in the long run.
Define your hiring needs & budget
Our industry is powered by people. It's essential that your business has the right people to help keep it going. Defining your hiring needs and budgeting for recruitment and training of new employees will help you to ensure your business can handle recruitment and expansion during a recession.
Invest in staff training
As well as hiring, investing in training for your staff is another thing that your business shouldn't neglect. When making improvements in technology and focusing on growth, your staff needs to have the correct training to ensure your business is future-proof. Essential training will allow you to keep the skills of your workforce up to date. As you focus on growing your business, developing your staff will support your goals.
Strategize for Success
Focusing on the day-to-day running of your business may seem crucial during an economic downturn, but it's also important to take time to strategize for the future of your business. You need to consider what success looks like for your business, both in the near future and in the long-term too. Although businesses in the industry didn't prioritize revisiting their strategy as much as expected during the pandemic, those that do take time to rethink their plans can readjust for a less certain future.
According to insights from Aon, 45% of businesses in transportation and logistics said that although they were impacted by the COVID-19 pandemic, they were resilient. A further 10% said that their business either remained steady or thrived during the period. The industry can be resilient during difficult times, but it's important to continue growing and improving.
TLDR: Do the right thing, no matter the market.
Consult an Industry Expert
We are Metafora, and we are collaborative experts in all things transportation, logistics and supply chain strategy and technology. We are on a mission to help companies overcome obstacles toward progress and growth, so we can contribute to a more efficient world together.
Connect with us today, and let's make a plan to ensure your business is set up to thrive in a recession, with in inflation, and no matter the market.