Giving back to the community has always been something important to us at Metafora. Over the past few years, we have slowly but surely learned more about how we can do this in a variety of ways that have a positive impact on our communities, our industry, and our employees. For example, a couple years ago we started a holiday tradition of donating to the St. Christopher Truckers Development and Relief Fund. This year, we also championed employees taking time off from work to volunteer in their respective communities.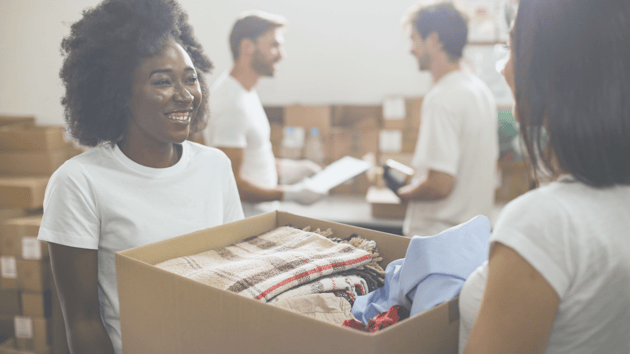 Admittedly, we are not experts in the non-profit space but we knew that this year:
We wanted to do more.

The best we can contribute, especially in a fully remote workforce, would be to engage with a non-profit in a way that would benefit them the most using our own secret sauce - our amazing tech and consulting talent.
This summer, we were able to partner with an amazing organization, Share Our Spare, to do just that!
Here we share the why, how, what of this corporate volunteer engagement with the hopes of both inspiring and providing actionable guidance on how other companies might do the same!
Why community outreach?
Solidify our culture.


a. We care about our people and one of our core values is to "do the right thing." We have experienced amazing growth in the past few years and wanted to give back.

Meaningful team bonding.


a. Four people who typically don't work together got to creatively problem solve for two weeks on an engagement out of everyone's comfort zone.

Push innovation.


a. Did we mention we know very little about nonprofit operations? It didn't stop us. We leveraged our network, Share Our Spare's network, and lined up product demos with a quick turnaround to understand the landscape. No client engagement is exactly the same and though we do know transportation, there's always a catch. These lessons in pushing to problem solve extend to our own engagements and make the team comfortable with being uncomfortable.
How did we do it?
We made it an annual goal and got our CEO's sign off and commitment.

We connected with a non-profit organization near and dear to us - in this case, in our company home town, Chicago:

Share Our Spare

.

This organization is filled with new parents and parents with young children. Share Our Spare supports over 15,000 children in Chicago in getting necessities like diapers, strollers, clothes and toys, and even has their own fleet of trucks for diaper delivery!

We planned for a YEAR - First some intro calls to get our teams acquainted, then a kick off and assessment, learn more and understand the pain points and goals that the organization was experiencing. Then we had monthly check-ins to keep track of goals, changes, obstacles, and opportunities. We did a warehouse tour ahead of the formal engagement. We walked through the volunteer process ahead of time. We narrowed the list of potential engagements to three initiatives and then selected one.

We resourced it just like a standard engagement. We entered it into our CRM, planned resourcing, wrote a statement of work, got sign off from Share Our Spare - the works.

We executed it just like a standard engagement. We booked all the meetings ahead, drafted deliverables, created interview questionnaires, provided read outs of issues addressed, problems solved, and actionable recommendations for the future.
What were the outcomes for both the non-profit organization and our team?
Benchmarking to peers for tech and volunteer retention

A north star for future vision to guide decisions and plan for volunteer needs

Recommendations and roadmap for how to recruit and retain volunteers

A toolkit for how to write processes

Personas and ideal mix of future volunteers

A Metafora team that had fun and enjoyed the change of pace, new faces in the organization that walked away feeling like they made a difference

Some happy tears along the way
If you're looking for a way to get started with giving back to your community, here are some resources we found useful in our journey:
TapRooT: This site is great to support nonprofits with professional services.
VolunteerMatch: This site share opportunities to get involved in a more day-to-day way