Chicago, IL – February 3, 2023 - Metafora, the leading consulting & software development firm for transportation, logistics, and supply chain businesses, is proud to announce the promotion of Ryan Schreiber to be their new Chief Growth Officer. Schreiber will be responsible for leading the company's growth strategy and driving business development efforts.
Peter Rentscher, Metafora CEO comments, "This promotion is representative of Ryan's commitment to our company and the transportation and logistics industry at-large. Ryan has been a critical partner in helping Metafora get to where it is today. The company's success has been greatly supported by Ryan building relationships, sharing his industry expertise, and being a spokesperson for Metafora."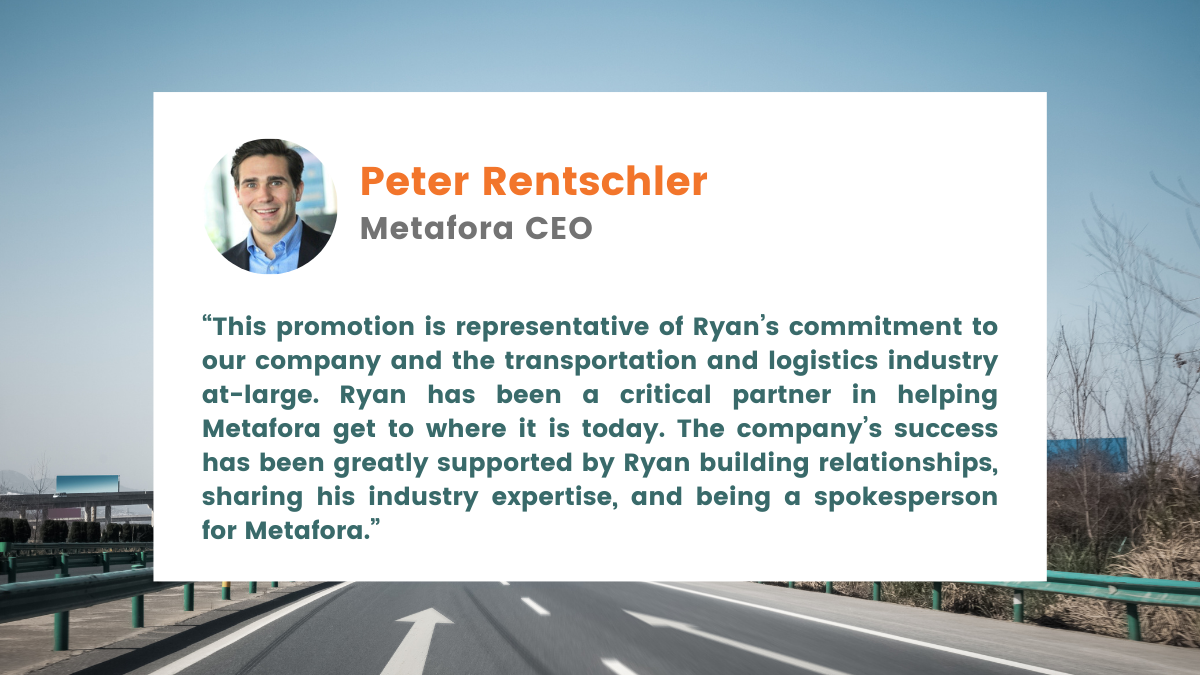 In the four years that Schreiber has been on the team, he has contributed to the company's progress and growth in so many ways. He has built valuable partnerships with our customers to partner on existing lines of business like consulting and software development; he has helped expand Socket (integrations-as-a-service); he has designed and launched new product offerings like Sync Logistics Training. Additionally, he has taken over our channel partnerships team and helped mature our marketing function, all while continuing to serve as a subject matter expert on a plethora of topics for our whole team.
Schreiber will continue to work closely with the rest of the leadership team to develop and execute a growth strategy that leverages the company's strengths and taps into new opportunities.
"Being in a role that allows me to leverage my passion for innovation and industry experience to develop differentiated products and strategies for our customers, and work with the truly incredible team we have here, has made this career dream job status. I am honored to take on the new role of CGO here and continue helping Metafora and our customers get to the next level, fast," says Schreiber.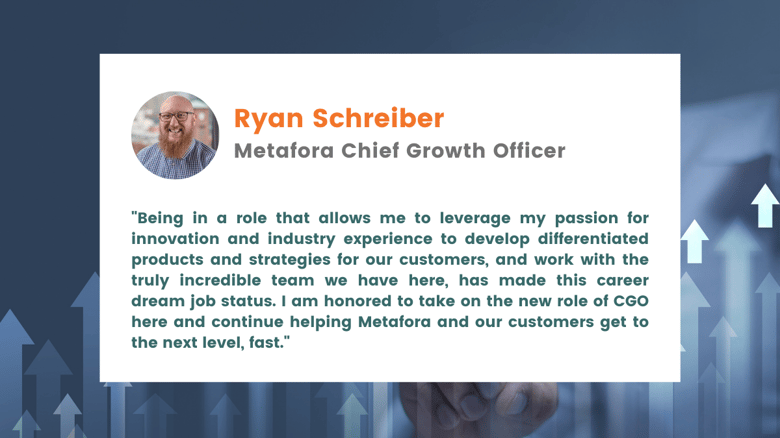 About Metafora
Metafora is a business consulting and software development firm that exclusively serves the transportation, logistics, and supply chain space. Metafora partners with carriers, shippers, and freight tech vendors to help them optimize their business and develop tech strategy to fuel their growth.