As the year comes to a close, we value taking time to reflect on the big wins of the year. We're beyond proud to share some of these amazing stats about the people part of CarrierDirect.
---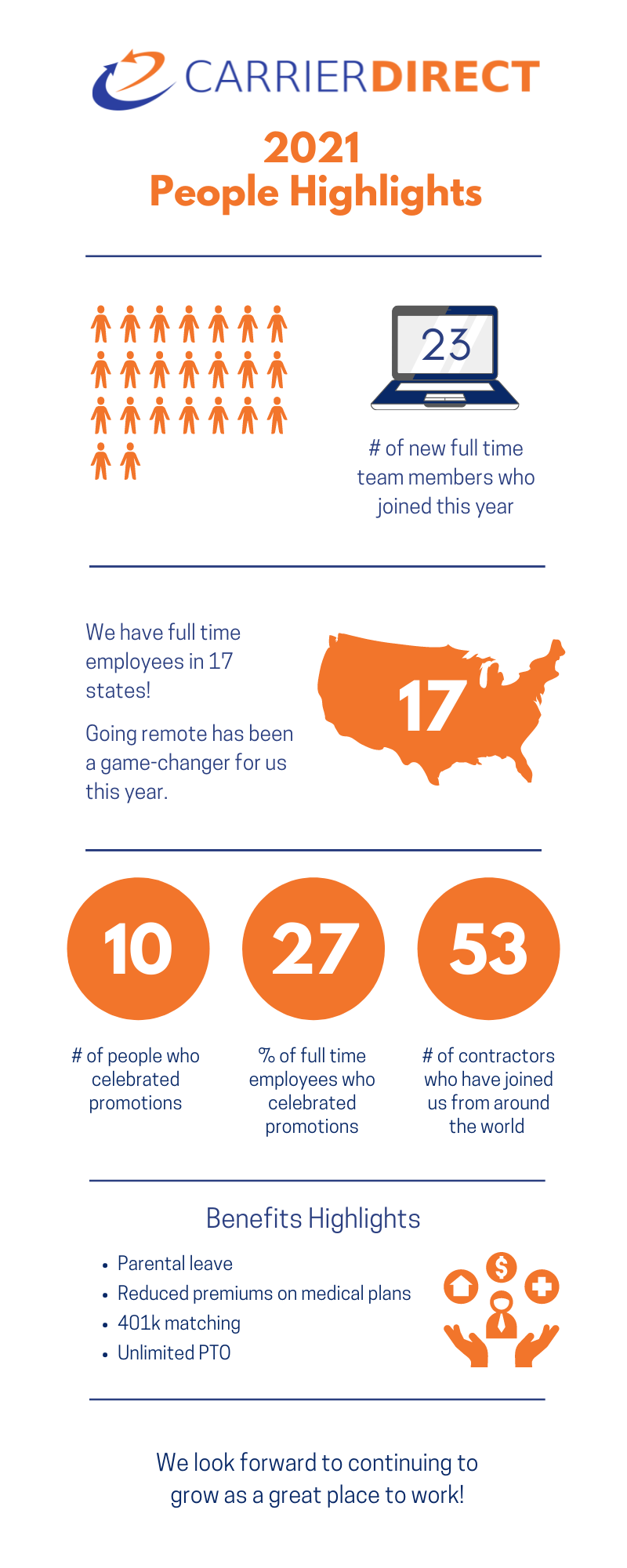 ---
CarrierDirect has 23 new full time team members who joined the team in 2021.
Going remote has been a game-changer for us this year, allowing us to source fantastic talent from all around the country. We now have full time CarrierDirect team members in 17 states!
Additionally, we have 53 contractors who joined our team this year from all around the world!
In the last 12 months, we are also honored to have celebrated 10 promotions. That's 27% of our full time employees who were promoted due to their exemplary work.
Last but not least, we are proud to offer competitive benefits and perks for our team:
Parental leave

Reduced premiums on medical plans

401k matching

Unlimited PTO
All in all, we value our people so much here at CarrierDirect. We look forward to continuing to grow as a great place to work in 2022 and beyond.
Interested in joining one of America's Fastest Growing Private Companies? Or A place that has been named on multiple "Best Places to Work" lists?
Check out our open opportunities here!