Season 2, Episode 4: TIA Capital Ideas Recap
Let's jump right in:
Most popular topics at TIA Capital Ideas Conference & Exhibition
We are so excited to tell you everything about #TIA2022CON!! Our hosts Bain and P-Mutt from The Extra Mile Podcast were there, and in today's episode they share some of the key takeaways from sessions and conversations about capacity strategy, people and culture, customer acquisition, and of course freight tech.
Key takeaways from all the sessions and learning labs that Metafora participated in:
Growing a Brokerage Feels Tricky
📝 Strategy - Don't just set it and forget it. Make time regularly to extricate yourself from the day-to-day to revisit and focus on your strategy.
📍 Location Strategy - We've seen many different location strategy models that have worked and that haven't worked. The key is to be intentional about what you want to work for your business.
📱 Freight Tech - "What is the best TMS?" is not the question you should be asking. First you should be considering TMS as one part of your larger, overarching tech strategy. Then, you need to consider: What is the best TMS…. for you.
⭐ Company Culture - It's more than pizza parties and pop-a-shot. It's about getting people onboard with a shared mission. It's how your team feels about the business, how they feel about your customers. Shared company values that people connect with.
Risk management guide for freight brokers
Risk is everyone's job to help mitigate, it doesn't fall on one person or role but is a collaboration of everyone's efforts everyday. It is important to be mindful of customer concentration. Data is also very important to drive decisions pertaining to risk and performance. Want to learn more about how to be proactive about risk management in your 3pl, freight brokerage, or managed transportation provider? Download our free risk management ebook here.
Emerging Trends in Logistics and Trucking: Hyper Dynamic Pricing
Speed is essential in the spot market. With the right tech/data there will be a faster response and the business will increase chances of winning.The goal of hyper dynamic pricing is to win more business and increase profitability.
What are the factors that play into this?
⏱️ Real-time pricing
👀 Asset tracking and visibility
⭐ Deliberate margin competition and customer oriented portfolio development
⚖️ Balancing spot versus contracted shipper / carrier pricing
🏆 Service - But not just service. We're talking exceptional service
With quality tech strategy and hyper-dynamic pricing tools you can:
🥇 Improve the reliability of the rates produced so that the first rate is the best rate (the one that wins the bid) AND also one that is profitable.⚖
💲Lower the cost of service by presenting the users with recommendations, and increased profitability by having fewer errors from institutional knowledge.
Capacity Strategy is Rapidly Evolving for Everyone
What is Capacity Strategy?
Capacity Strategy is answering two main questions:
How do you go to market with your carriers?

How do you sell liquidity to your customers?
Your answers to these questions will inform how to build the rest of your capacity organization.

Are you curious if your capacity strategy is working? Could you use some pointers on how to implement a stronger capacity strategy? Want to learn more about how to become a preferred booking partner for carriers? Not to brag, but we have the answers to these questions.
Request a free discovery call here to learn more!
Last but not least, there was another common theme floating around at TIA Capital Ideas: When is the market going to turn? T&L has experienced tremendous growth over the past two years. We've all got to plan ahead to minimize a downward slope when/if the market slows. What is your plan to maintain below the line profit even if volume decreases?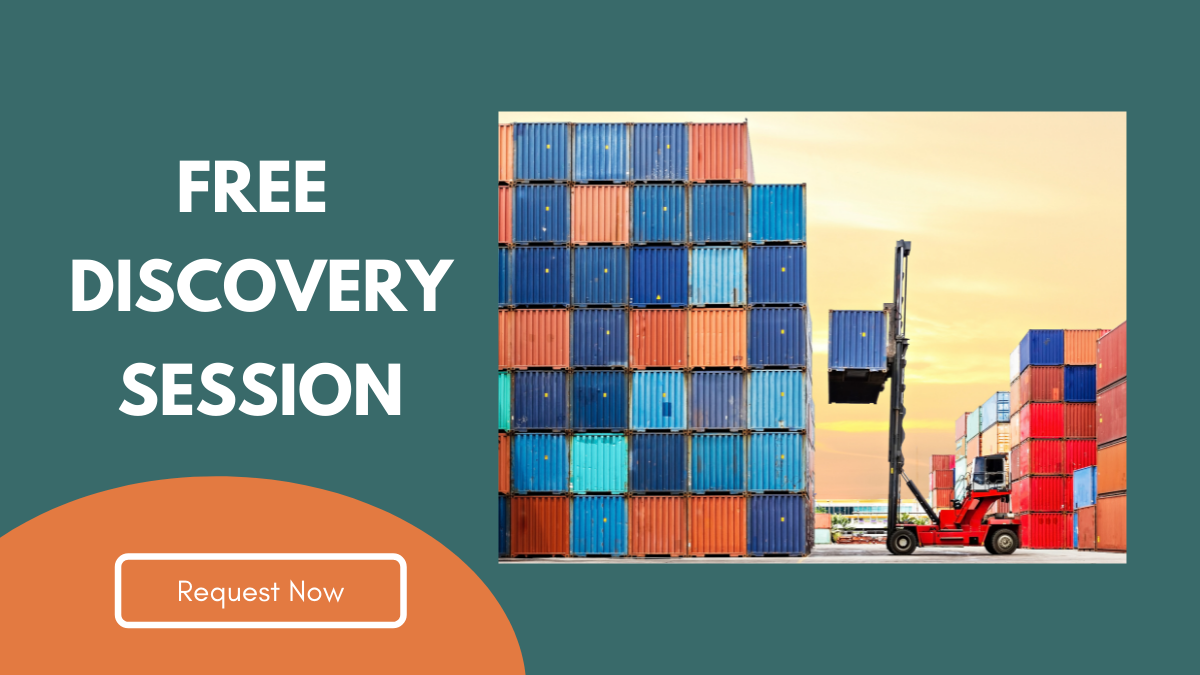 ---
Subscribe and listen on the following podcast services: