Not all customers are equal through the lens of a business. Part of building a solid book of business as a broker is having effective freight customer qualifications.
It would be short-sighted and an overall disadvantage to reach for all the freight you can get regardless of the specific needs of the customer. The goal should be finding customers that fit your capabilities: to fuel your growth instead of blocking it.
The problem with an "all-the-freight" approach
Customer sales reps (ex: carrier sales reps) often begin with a mindset of "How can I make this freight customer relationship work?" when engaging with a potential new customer. At first thought, it sounds like the right, positive approach, but the reality is, it can quickly lead to issues down the line.
By accepting anything, you create more challenges for yourself as you try to accommodate a widening range of needs, rather than focusing on the select areas that you can serve best. Focusing your efforts narrows down your potential customers, but it also helps you have a smoother workflow and healthier customer relationships, as well as create scalable processes.
Before diving into the details of your potential customers and their profiles, first assess your company's ability to meet different needs, considering the following questions to start:
Are you knowledgeable about the market or industry? Is it a market you already know or a new market?

Are you able to accommodate the lane? Is it a lane you already have carriers for or a new lane?

Do the customers' needs compliment your current freight mix?

Do the customers' needs fit your current carrier network?

Are you able to close the sale easily?
By asking these questions, you're helping to determine the amount of additional work needed from you to serve these areas well.
How to qualify or disqualify freight customers
You're likely already doing it to some degree, even without a lengthy process in place. The important part in qualifying customers is asking the right questions, which allows you to make the best-informed decisions.
There are definite profiles of customer type that fit your current service offerings, and there are red flags that signal to you when a customer is not ideal for your capabilities and therefore not a good fit. You may decide to expand your service offerings, but it should be a strategic decision, avoiding the "How do I make this work no matter what?" mentality.
Here are some categories you should use for your freight customer qualifications:
KPIs
Does the customer have realistic expectations of its key performance indicators (such as on-time percentage) that you are able to accommodate? For example, if the customer wants an on-time pickup rate of at least 95% yet gives only a 2-hour lead time, ask yourself if this is possible for you to work with.
Load volume
Is the customer's expected volume enough to make it worth the time investment of the customer relationship? Is the expected volume also within what you can accommodate? The load volume should not fall under either extreme of too low or too high.
Cargo type
Does the customer's cargo have any special requirements, such as hazardous materials? Is the cargo high-risk? Will the cargo type be consistent or frequently changing? Make sure you are able and willing to work with these loads.
Price elasticity
Does the customer have realistic expectations of the market and changing rates? The customer should be knowledgeable about the way a changing market may affect future rates.
Freight Tech
Does the customer's technology have any dependencies to consider? Does the customer have a system that will be easy to work with, or is there something that needs to be built? How does the customer's system handle direct tendering? Does its system integrate with your TMS? Any of these factors might mean additional investment for you in the customer relationship.
Payments
What are the customer's payment terms? Net 30? Net 90? Do they have a good credit rating? Do you foresee any financial risks? For example, are you able to handle the payment terms even during a season of increased load volume?
Lead times
How much lead time can you expect from the customer between load tendering to the time of pickup? How does the customer adjust in the case of limited appointment windows at non-client facilities? For example, if a non-client receiver does not have an appointment for days or weeks, how does the customer handle this load tender and lead time?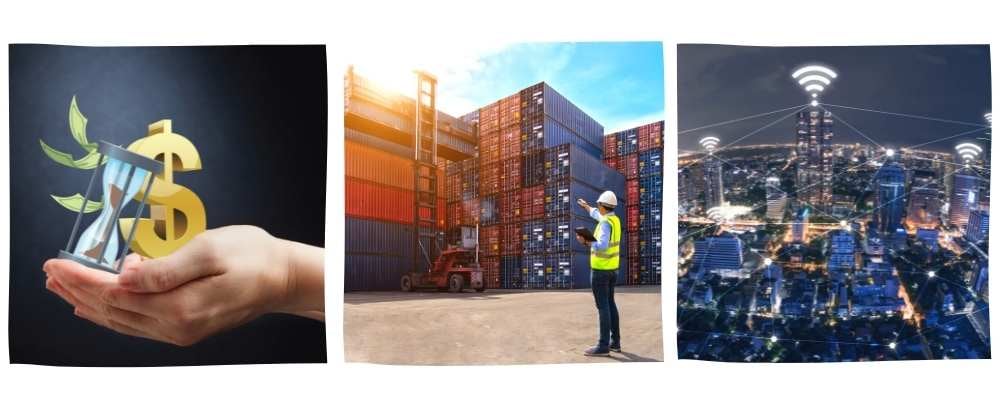 Freight Brokerage Best Practices
Qualifying and disqualifying prospects is an essential aspect of growing stronger as a freight brokerage, and by developing this process, you'll uncover the criteria most important to your company. We recommend starting with the expectations surrounding KPIs, load volume, cargo type, price elasticity, technology, payments, and lead times, but this can be customized to fit your specific needs.
If you've disqualified a customer, it's best to be upfront and tell the shipper that you're not the best equipped to handle their freight needs. They should be appreciative of your transparency, and hopefully they are receptive of feedback that would enable you to work with them in the future. Be sure to keep the shipper in mind in case their circumstances change or your service offerings, carrier network, or other factors change.
For help establishing your own customer qualifications and disqualifications, a consultant like CarrierDirect takes into account the specifics of your freight brokerage. We assist in not only developing the right strategy but also with implementation, so your company can see the results and benefits of qualifying potential customers before you take them on.