You're probably wondering why a consulting firm is writing about when you should not hire a consulting firm. As much as we want to grow our business, we believe it's essential we find the right clients, and that some companies really should not hire a consultant. Our value is in helping companies where our team's excellence in change management, industry expertise, and passion for problem solving are met with energy and open-minds. With those elements in place, quality consultants can provide the most benefits, and a company will see valuable return on their investment. We're here to help leading companies modernize the logistics and supply chain space, but we can only do this if both parties are set up for success.
So, in the interest of helping you decide if you'd benefit from consultants, here are some instances when you should NOT hire outside help.
You're Looking for an Easy Button
Do you ever relate to this meme: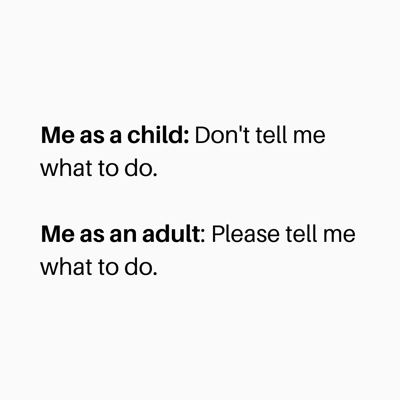 Wouldn't it be nice to bring on help that knew all the answers and could just tell you exactly what to do? Unfortunately, if you find someone who claims to know all the answers and is ready to tell you exactly what to do, you should be skeptical...
Yes, a consulting firm can identify "quick-win" opportunities for your business, but let's avoid calling those "easy." For the bigger wins, you're solving more complex problems and reaching toward higher goals. We have often seen that the more challenging projects prove to be the most rewarding when completed. For example, a small and productive step may be getting guidance selecting a TMS. However, bigger, better, longer-term value comes with proper implementation - technical, of course, but also through training on the new system. Even better still? Engaging a consulting firm to help you build out a full-scale tech strategy. Now that's progress that will give you a competitive edge.
Accept that you have hard work to do, and embrace the opportunity to bring in a consulting firm to help. With this, you and your team will still be instrumental to any consulting project. Collaboration is key. A consulting firm can definitely make the hard work less hard, but we won't try to be this brilliant little red and silver device.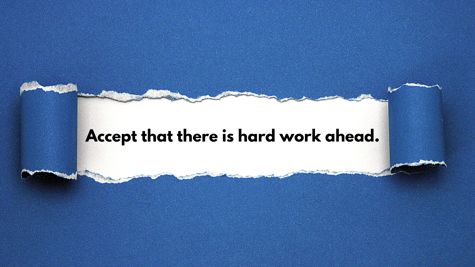 You're Unwilling to Make Organizational Change
You might know that your organization needs to change, but you might not be willing to do the work. Don't be that person. If you're happy with the status quo, don't hire a consulting firm. A quality consulting firm should be honest and direct in their assessment - meaning they should NOT just be telling you how great everything is, or reading back to you what they think you want to hear.
If you suspect that your organizational design needs a serious overhaul, but you're not open to actually working toward this, you may end up simply wasting your time and money modifying your organizational chart and hierarchy. Unfortunately, it won't be long until you see this accomplished little-to-nothing. Real progress and improvement comes with proper effort of evaluating your org structure and the processes, job functions, compensation, systems, etc., within it.
So if a consulting firm recommends big (scary?) changes in your organization, you need to be open-minded to this. For example, finding an opportunity to redesign job responsibilities in a way that will more clearly delineate responsibility and increase accountability and efficiency should excite you, not worry you. Remember the classic idiom, fortune favors the bold.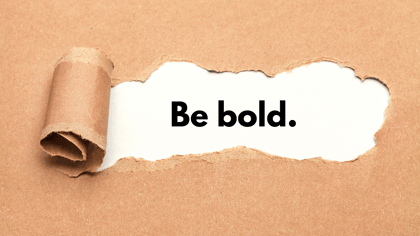 You Think Leaders are the Only Ones Involved In Your Future
When collaborating with consultants, you'll also need to collaborate with your team. If you're inspired to work toward a worthwhile future state, there are going to be changes in your organization. Change is a collaborative process. If you feel strongly that you know what is needed without consulting your team, do not engage a consulting firm.
Keywords: consult & collaborate.
You should work to earn buy-in from people who will be affected by a new future state. In order to earn buy-in, your people need to feel seen & heard. You should get your people involved at an early stage. Ask for and listen to their input. Asking a Driver Manager how they feel about dispatch process, or Carrier Sales about tracking and tracing their own books will yield learnings and help immeasurably with change management. Believe it or not, you don't know everything in your organization.
Even if you've been in someone else's shoes, shoe styles may have changed. Ryan Schreiber shares another analogy for this in the context of thinking you might know exactly what your child is thinking or feeling: "Yes, you were 16 once, so you know what it's like generally, but the specifics of 16 now are different from when you were that age." Things change.
Fortunately, as Maggie Norman points out in this blog about the key tenets of leadership, you're not supposed to have all the answers, and crowdsourcing solutions builds trust across your company. It's important to engage with and seek input from your team. Don't hire a consulting company if your plan is to simply force your people down a path they have not helped create - at least without understanding where things stand today.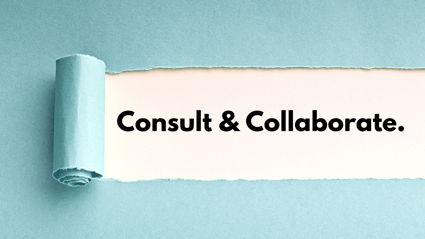 Self-Assess Before Working with Consultants
All in all, we recommend a self-assessment before signing an agreement with a consultancy.
Are you up for a challenge?

Are you open-minded to change?

Are you in touch with your team?
If not, we're not sure how much a consulting firm will be able to help you, much less your organization. However, if you are ready and willing, that's great! A quality consulting firm will be ready to roll up their sleeves and tackle a challenge, and if you are too, the results will be all the more rewarding.
Related Resource:
Want to learn more about Choosing a Consulting Partner? Check out this blog!
------------------
As always, if you have comments, questions or interesting non sequiturs, you can reach out to us here.