Continuous improvement. This is a term you hear a lot in transportation & logistics. We often hear it in reference to businesses, processes, and revenue. We are here to remind you that this idea of continuous improvement applies to your people and their knowledge and skills as well. Ongoing training is an excellent way to encourage continuous improvement for your employees. Ongoing training is also a great way to improve your employee retention, team productivity, and company culture.
Like new hire training, ongoing training should be a mix of formats and methods. Your company culture should encourage learning beyond new hire training and even beyond role-specific skills if you want the employee to be invested in your business long term. Opportunities for growth are often cited as a key motivating factor for employees. Allow employees to explore skills that will improve their current performance, prepare them for future roles and responsibilities, and even expand their general knowledge of your business or industry.
So what does ongoing training look like for transportation & logistics companies? Your in-house training program could include initiatives such as:
Additional role-specific or promotion-specific training

Mentorship opportunities

Lunch & learns presented by in-house experts or guest speakers

Inviting employees to meetings that will give them insight to new tasks or projects

Recommended books or reading material related to employees' roles and career interests
Additionally, the transportation & logistics world is fortunate to have various organizations contributing to the goal of advancing our industry via learning & development. I have put together this resource guide for you and your employees to find ongoing training opportunities that can help you grow as individuals and as a team.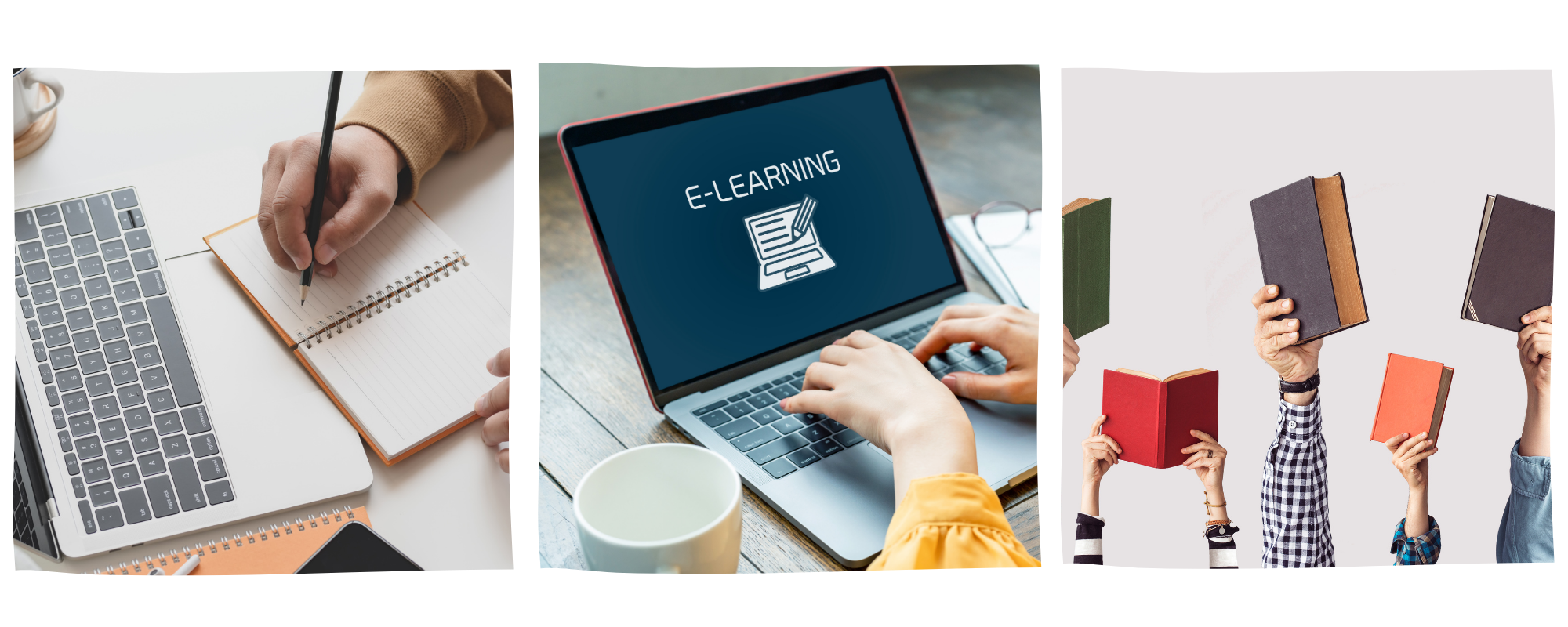 Conferences, Webinars, Virtual Events
Organizations are sharing more content and sessions virtually these days. Virtual events are often hosted live, so attendees can participate and submit questions in real-time. However, if people are unable to attend live, the recordings are often available for replay. Events range in cost: many are free; some are included in organization membership; and some have a cost that could be covered by your company's learning & development budget.
These virtual conferences feature a range of topics via events like fireside chats, town halls, debates, and more. FreightWaves also has an extensive list of resources that are helpful in understanding more about current topics of relevance in the freight market.
Transportation Intermediaries Association (TIA) - Webinars
TIA hosts a number of virtual events such as Lunch & Learn Webinars, Virtual-Led Trainings, and Online Education Courses.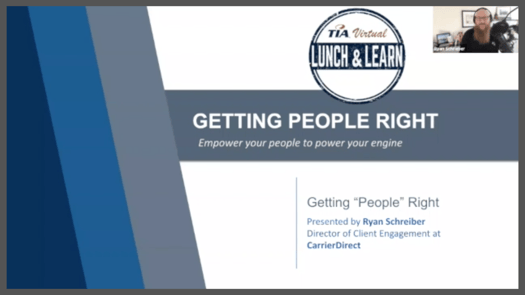 Truckload Carriers Association (TCA) - Truckload Academy
Designed to provide learning opportunities for all roles in a fleet, Truckload Academy has courses and certificate programs for drivers, managers, insurance purchases and more.
Truckload Carriers Association (TCA) - Events
This calendar lists both live and virtual events brought to you by TCA and their sponsors.
eLearning Courses & Certificate Programs
There is also a wealth of content that, although not industry-specific to logistics & transportation, can be extremely educational in other ways, for example for sales & marketing training, management training, presentation skills, and more.
HubSpot Academy has courses that cover a range of topics and skills related to sales, marketing, and customer service. Some courses are free to everyone and some are for HubSpot customers only.
From management skills, to presentation tips, to diversity, inclusion, and belonging, LinkedIn Learning has an impressive library of classes. This is a subscription-based resource.
Coursera provides on-demand streaming courses from top universities. Many of these lecture programs are free and provide certificate options for a cost. Some of the courses that would be relevant to our industry: Supply Chain Management, Supply Chain Logistics, or Supply Chain Analytics provided by Rutgers the State University of New Jersey. There are also courses that teach Excel, Data Analytics, Business Foundations, Conflict Management, Sales Management, Connecting with Sales Prospects.
Internal Knowledge Sharing
Last but not least, your company should encourage the sharing of industry news and events.
If you use Slack for example, you could set up a #knowledge channel where anyone can share and comment on relevant articles and industry news. This is a great way to create an environment that encourages commentary and discussion.
Additionally, if you have a team member attend a conference or event, consider having them create slides that summarize key learnings. This can be shared virtually or presented at an internal lunch & learn for other team members.
Make sure your employees know where to find internal training materials. For example, a shared drive to store and post training materials is helpful. This type of knowledge share resource should be easy to access and updated regularly.
All in all, investing in training is investing in your people. If you haven't read it yet, learn more about the investment of training in my colleague's blog post here. Learning and development are initiatives that contribute to a healthy company culture. Ongoing training is a valuable part of keeping your employees engaged, motivated, and productive. We're proud to be advocates for this objective that promotes progress and growth for the people and businesses in transportation and logistics.