We've been quiet the past 3 years; we've been heads down delivering for our customers and hiring great people. We are passionate about serving the clients we have, but we looked up and realized we've built the company the industry deserves, and you need to know about us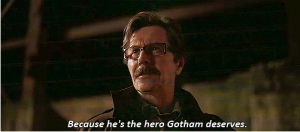 Around here, we say our company's purpose is to help Transform the Transportation industry. That isn't new, we've always been looking toward to the future and seeing what the future of transportation will look like. Depending on when you were introduced to CarrierDirect you may know us as outsourced LTL carrier sales, brokerage business consultants or a custom software developer. We're all those and much more.
Building the future of transportation has always been our DNA. In 2011 we saw a market need. LTL carriers were dropping like flies following the recession and 3PLs were revving up consolidating smaller shippers. We would market LTL carrier capacity to 3PLs who would in turn keep trucks moving. We built a brand doing that.
We built a brand our clients were loyal to doing that work, and started getting asked questions like: why is my business not growing? Why does it take 12 months before a hire is profitable? Why are good people leaving? Why does it take us 100 people to do $100 million in revenue when our peers can do $120M in revenue with the same 100 people? How should we look at our technology strategy? What TMS should we use? What do we need from technology? These are the questions Fedex, Werner, Coyote, JB Hunt, GE Transportation, BlueGrace, WorldWide Express and others have been asking us for the past half decade. They're the ones that keep us up at night and the ones that get us up in the morning. We saw another market need and expanded our capabilities to support: management consulting focused entirely on Transportation and Logistics companies.
By 2015 we realized that we were acting as product managers: helping our customers define the vision for their technology for them to build. We saw a need for industry focused custom software to a smaller market: whether it was a complete customer facing TMS, an internal TMS for managing your freight, or modules that are complementary to your core technology portfolio. As a result we built out the capability to build custom software.
Today - we're still the company working on the future of the Transportation industry. We're a group of transportation experts and technologists who have done cool things, solved unique challenges, and constantly challenge the status quo. We are in the business of enabling Transportation companies do great things. What makes CD a difference maker for our clients is our history, and that has lead us to our approach of Integrated Services.
What is integrated services? No business strategy is complete without a technology strategy and technology should be built to support business processes. It's a bit like the difference between an M.D. and a D.O. Most consultants are M.D.'s - they're experts at coming in and treating an illness. We're D.O.'s - we treat your whole business. Breaking it down, Integrated Services means two things - business and management consulting helping answer the questions I mentioned above, and custom software development working together to solve problems. We see this as the sweet spot of services to help us deliver on our company purpose on Transforming the Transportation Industry.
There are three reasons we've become the company we are: 1. We love difficult problems and know that this industry is hard. The complicated nature of transportation means the right people to solve it are a healthy mix of those that have lived the problems, and those with perspective 2. Transportation is so tangible and real; you see it every second and the impacts of minor changes are tremendous 3. People in Transportation are a different breed: they're hard working, customer focused, and passionate They deserve to work for companies and in an industry that is working toward a better future. We like people that think that way.
This is a small industry. We love meeting people that want to challenge the status quo, of the industry and of their organization. If that's you, we always enjoy the opportunity to learn. As far as we're concerned, the conversation is fun, and if we can spend a half a day chatting, learning, and workshopping some ideas with folks with a growth mindset, and those people get they need out to move their business forward, then it was time well spent even if they don't become clients. .
So… allow me to reintroduce myself - and when are you available to chat?